It's a Lifestyle, Not Just a Hobby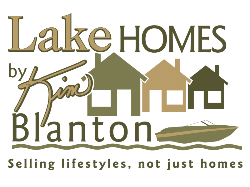 Lebanon TN Lake Homes and Waterfront Properties
Lebanon is known as the "Cedar City", mostly a reference to the abundance of cedar trees in the area. It is also known as host to the annual Wilson County Fair, which is considered to be the best County Fair in Tennessee. The Wilson County Fair has been listed as one of the top 50 fairs in North America by attendance in 2008, 2009, and 2010. Also the famous Cracker Barrel restaurant was founded in Lebanon and on the outskirts of Lebanon is the Nashville Motor Speedway.
Lebanon is home to a beautiful state park, the Cedars of Lebanon State Park. It is located in Wilson County and is part of the Cedars of Lebanon State Forest. The park is named for Eastern Red Cedar trees found throughout the area. Eight miles of hiking trails meander through the cedar forests and glades. There are four trails in the park where you may catch a glimpse of fox, deer, squirrel, rabbits and turkey throughout the park. Picnicking is another popular activity. All picnic tables are equipped with grills and there are also 11 picnic shelters located throughout the park. The park offers an Olympic size swimming pool and horseback riding.
If a marina is what you are looking for with a wonderful meal then you need to visit Cherokee Steakhouse and Resort Marina, located on Old Hickory Lake and offers a pubic boat ramp.
Other public boat ramps access can be found at Laguardo Boat Ramp, Davis Corner Area (Spencer Creek), and Coles Ferry Boat Ramp
Hot New Waterfront Listings
FIRST DAY ON THE MARKET! Get all the latest Middle Tennessee Waterfront and Water View listings
new to the market TODAY!
View Now!
Lebanon Lake Homes For Sale
Looking to sell or buy a home in Lebanon, TN? Call Kim Blanton! She is an expert and Certified Residential Specialist for the Middle Tennessee housing market including residential, horse properties, lake and luxury homes.