It's a Lifestyle, Not Just a Hobby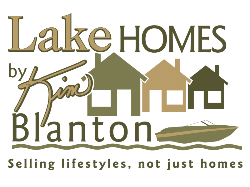 Old Hickory Lake Waterfront Cities:
Gallatin Tennessee
Located in Sumner County, the City of Gallatin has everything you could possibly need or want in a city. Gallatin is a growing city, but still has the old-time feeling and southern charm. In addition to the many homes in neighborhoods on Old Hickory Lake, there are two additional lake front communities, complete with golf courses, club houses, community pools, walking trails and more. If you are looking for a community complete with all these amenities, be sure to look at properties in Fairvue Plantation and Foxland Harbor for your lake home or lake community home search.
Hendersonville Tennessee
Hendersonville, also known as the "City by the Lake", is located on Old Hickory Lake. It is also one of the fastest-growing communities in Tennessee; quickly becoming a "where you want to live" city. It is a thriving community with great shopping, dining, outdoor recreation areas and much more. The city has approximately 38 square miles of land and 26 miles of shoreline on Old Hickory Lake. The "City by the Lake" offers numerous marinas and public boat ramps. If you love to fish, go boating, skiing or just relax out on the lake then Hendersonville is your city!
Lebanon Tennessee
Lebanon, TN is home to the Cedars of Lebanon state park and Cumberland University. It offers a variety of shopping opportunities at the Outlet mall as well as it's historic downtown square. The Don Fox park has a wading pool, walking trails and picnic pavilions.
Mount Juliet Tennessee
Mount Juliet (Mt. Juliet), the city known for the finest Southern Hospitality. Tucked between two beautiful lakes (Old Hickory and Percy Priest), it is known as the City Between the Lakes. Mount. Juliet is bordered by I-40, Highway 70 and I-840, and a day's drive to more than half of the American population. All roads lead through Mt. Juliet. Fishing and boating are popular pastimes in Mt. Juliet. The Chamber of Commerce states that it is the only city in the U.S. with this name and it is thought to be named after an Irish Manor house.


Old Hickory Tennessee
Old Hickory is a community located approximately 15 miles from downtown Nashville. It has an interesting historic background and has been referred to as Nashville's "best kept secret". It also has a shopping area known as "The Village". A village where your neighbors are friends. Your social hot-spot is a stroll down the sidewalks, the kids swinging together by the community center, or running into each other at the coffee shop. Old Hickory provides a variety of outdoor recreational opportunities. Because of the temperate climate and relatively long recreation season, visitors have numerous activities to choose from including hunting, fishing, camping, hiking, picnicking, boating, and water skiing. Want to just go swimming in the lake or put the boat in later? Then you want to visit Old Hickory Beach.
Need More Choices? Search by Specific Lake or City
Middle Tennessee Waterfront Properties Sorted by Lakes and Cities!

View Now!
If you are looking for a REALTOR® who knows Middle Tennessee best, choose Kim Blanton!
Learn more about Kim and why she is the best choice to assist you with all of your home buying and home selling needs. If you are looking to sell or buy a home, Kim is a Certified Residential Specialist and Certified Luxury Home Marketing Specialist including residential, equestrian properties, waterfront and luxury homes.

Get in touch